Seeing this makes me proud...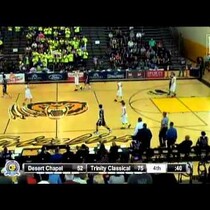 Posted March 9th, 2014 @ 8:57pm
When I see things like this in youth sports- it makes me proud. Moments like this remind us that not all is bad in the world. All we ever hear is the negative things that kids do - which is all the more reasons to celebrate things like THIS. It's a beautiful geusture on behalf of the Desert Chapel team. Watch it. It gives us all hope that some things in the world are headed in the right direction...